Revolutionising the World's Livestock Identification Industry
Our online store is a unique platform that enables you to design, customise, and order Livestock Identification Tags for various animal species. Our Browser to Mark Technology (BMT) has been developed to generate pixel-perfect laser markings on your tags, giving you an exact match of what you see online.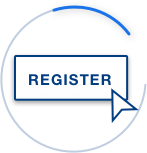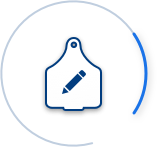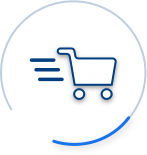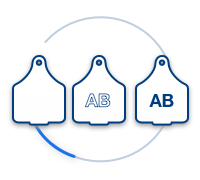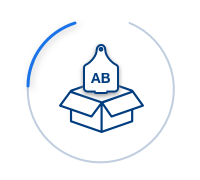 Powered by Technology,
Backed by Experience.
A one-stop online shop for all your livestock needs
Our smart online tag editor enables you to design and order your livestock identification tags from start to finish. Purchase your laser-marked tags and accessories with fast delivery and exceptional service, every step of the way.
Over 30 different livestock identification tags
Cattle, sheep, goats, pigs and deer
Browser to Mark Technology (BMT)
Visual and electronic ID tags
Worldwide delivery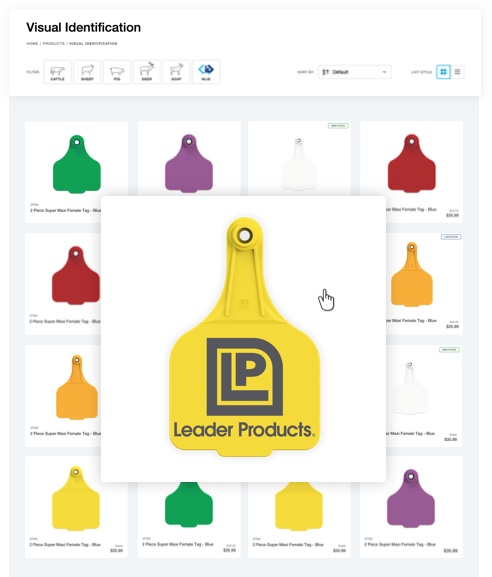 Our Online Tag Editor allows you to design and customise Identification Tags pixel perfect every time.

Extensive Range of Tags

Numbers, Sequences & Text

Barcodes & QR Codes

Brand, Logos & Images

Pixel Perfect Marking
An online store that benefits the entire livestock industry
Register your interest to become a Wholesaler. As a registered Wholesaler, you can supply products to a network of Resellers for your region.
Register as a Reseller and start ordering for your customers or enable your customers to order directly through you.
Register as a Retail Customer to order products directly from your local Reseller.
What Our Customers Say

Latest News
We at Property Management Products recommend the high quality and reasonable priced Leader products. We have found that the Enviro NLIS tags are reliable and well priced. A lot of our customers recommend the Leadertronic tags as they can be easily read. Leader products have a range of products catering for Cattle, sheep and companion animals.

Property Management Products
Rocky Feed and Seed have supported Leader Products because of their customer service, product knowledge and willingness to help out wherever we have needed. Nothing ever seems to be too much trouble. With the ability to source from two major distribution warehouses in the QLD and VIC and a hands on team with industry specialised knowledge, Leader Products is a leading partner to rural merchandise stores nationwide.

We switched to Leader Products NLIS cattle tags and management tags about 2 years ago. Initially to support the growth of a local small business but also attracted by the low price per tag on offer. Since making the switch we've been very happy with the product and the service we've received. All tags seem to hold on well and we've found them easy to read. We've also been able to tailor the management tags to our requirements, taking advantage of colour options, tag size and print options.
Very satisfied all round.

Trusted by more than 100,000 businesses in worldwide.