Choose Leader Products, and you will enjoy an unrivalled customer experience. We provide a full scope of solutions for designing, ordering, and delivery of our livestock identification products around the world.
Easy Online Ordering
Fast and Simple to Use
Access to Special Pricing
Automatic Freight Calculation
Accurate Ordering and Production Tracking
Our online platform simplifies the entire process for ordering products. Order a single replacement tag or request a bulk order of whatever quantity you need.
By selecting your Reseller or Wholesaler at the point of registration, you will enjoy the benefits of freight calculation, optional payment methods such as credit card, or even the ability to charge back to the account you hold with your existing Reseller or Wholesaler.
Also within your account you will have access to special pricing, the ability to track your orders, view your receipts, and update your account information.
Order tracking information is automatically sent to you for every stage of delivery for complete transparency during the shipping process.
ID Tag Customization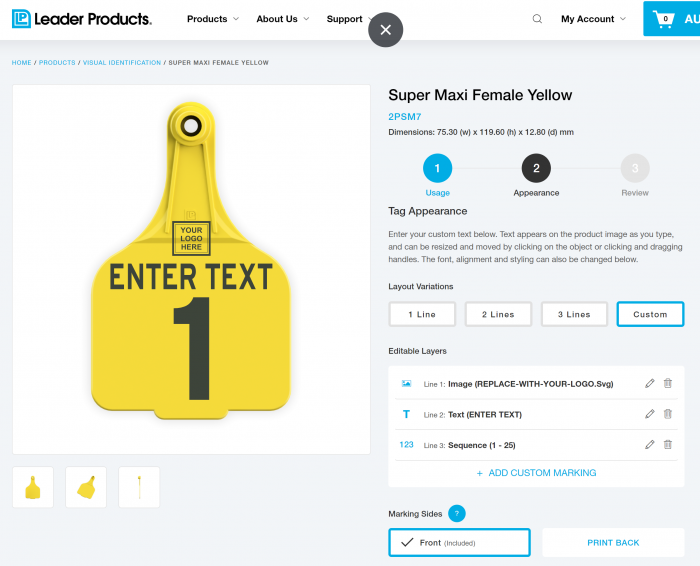 Full Design Customization
Permanent Laser Marking
Designs Sent Directly to the Laser Marking Machines
What you See is What you Get
Leader Products provides you with a world-first design and ordering tool for livestock ID tags. Enjoy complete flexibility and control over how your livestock ID tags will look. Use our online tag editor to design ID tags with your own logos, barcodes, names, and numbers. There are no limits to what imagery and fonts you can use for your tag designs.
Our online platform enables you to preview exactly what your tag design will look like. So there's no need to worry about any miscommunications when it comes to manufacturing. What you see online is exactly how your product will appear when it gets delivered to your address.
Powered by Queclink's unique laser marking technology, our laser marking system achieves permanent marking on livestock ID tags. No matter how detailed the designs of your tags are, you can rest assured that all tag information will stay visible over the lifespan of your livestock.
Fast Production & Delivery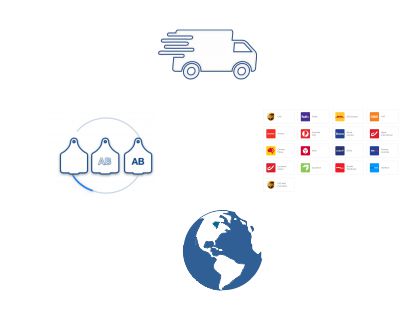 Fast Delivery Turnarounds
Efficient Marking Process
Global Network of Carriers
Strategically Located Marking Facilities
Our custom laser marking facilities are based in strategic locations around the world for your convenience. Because our livestock ID tags are marked so close to farming regions, we strive to achieve fast delivery times. We've also partnered with a number of global carriers to ensure orders can be delivered anywhere you need them to be.
The marking of our tags is significantly faster, thanks to Queclink's intelligent laser technology.
Extensive Range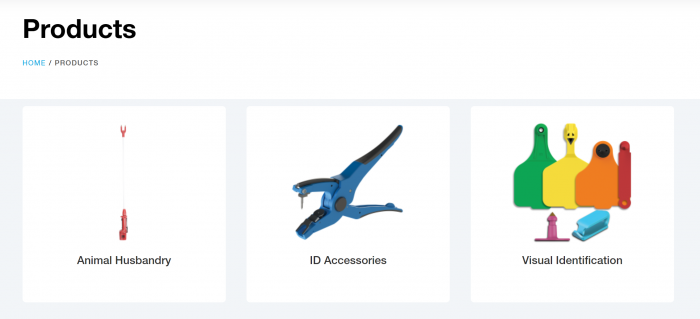 For livestock ID tags, Leader Products has everything you need to efficiently manage and track your livestock. Our range of products continues to grow with the demands of the global livestock industry.
Invest in our range of innovative tag products, and you can achieve traceability for the entire lifespan of your livestock.